Redeem Points For Rewards
Register
Register to reward 100 points!
Points exchange ratio
100 points = 5% off coupon

500 points = $5 off coupon

1,000 points = $10 off coupon

2,000 points = $20 off coupon
Where to see
You can see the income details on the dashboard, and you can see the points on the shopping cart and checkout page
How to use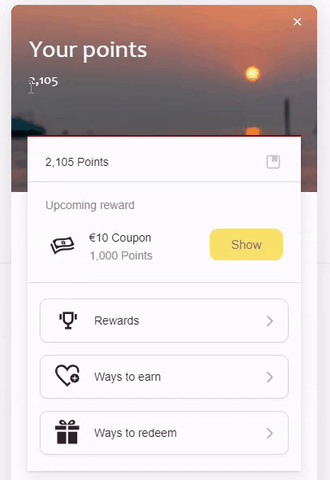 Points acquisition channel
         5 Points for every $1 spent
        $5 off coupon
        $5 off coupon
What if the referred friend doesn't use their discount code but still makes a purchase?
This counts! As long as the referred friend visits your online store and completes a purchase, this is considered a successfully completed referral, so the referring friend will get their reward as well in such cases.